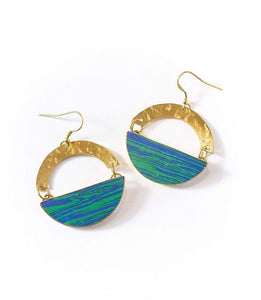 2.25"L, 1.75"W.
At Matr Boomie, our mission is to bring people and cultures closer together, where we dissolve our differences and celebrate our oneness. We want people to recognize that we all belong to one Mother Earth, one MotherLand.
Our collection of jewelry, home decor and unique gifts are made from natural and upcycled materials that are sourced in a socially and environmentally responsible manner.
We partner with over 1,500 artisans in marginalized communities throughout India to create economic and sustainable living opportunities.