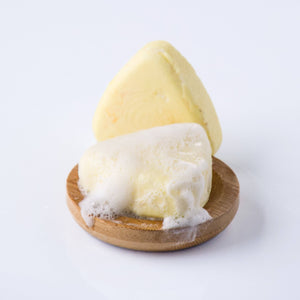 This grapefruit solid shampoo bar works wonderfully on all hair types.
It is 100% plastic free and zero waste and will replace multiple plastic shampoo bottles. Because it is sulfate free, it gently cleans without stripping hair of moisture, making it a better choice for hair that tends to be dry and frizzy. 
A perfect next step in your toxin free, zero waste journey!
Sulfate Free, Phthalate & Paraben-Free, Gluten Free, Vegan & Cruelty Free
2.5 oz
Ingredients
Sodium Cocoyl Isethionate, Sodium Lauryl Sulfoacetate, Cocamidopropyl Betaine, Cocoa Butter, Shea Butter, Fragrance Blend with Essential Oils and Natural Plant Extracts, PolyQ 7, Germall, Lake Dye