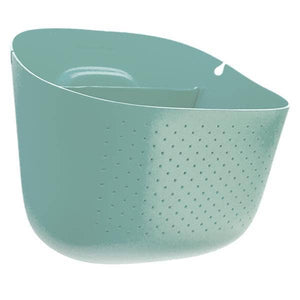 Our patented Eco wall planter design will turn any thumb green. With its sleek design, simple assembly, and excellent plant environment, growing a vertical garden has never been easier.
Simply mount the wall bracket, fill the Eco, and hang; 3 easy steps to bringing your walls to life!
Materials:  BPA-Free JCPE made from 100% recycled milk jugs.
Guarantee:  5- year manufacturer guarantee. Eco planters must be used to spec and not altered in any way.
Parts included:  1 Wally Eco, 1 Dry wa