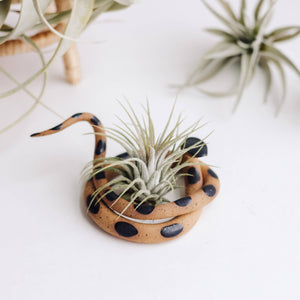 Carter & Rose ceramic snakes can be added as a pal to a potted plant, or left as a little surprise for a friend on their desk. All ceramic snakes are handmade and will differ slightly from the photo.
Each one is guaranteed to be silly, sweet and make you smile!
Snake dimensions vary, but are approximately: (LxWxH) 3.5x3.5x2.5 inches. Each snake comes nestled in a 4x4x4 inch box.