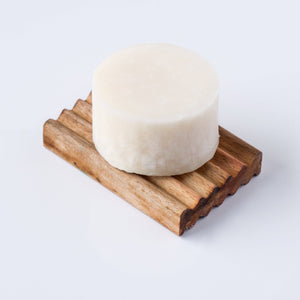 Fill your home with safe and natural products that protect our earth. You CAN have a clean home without plastic, parabens, toxin and synthetic ingredients!
Reducing your plastic and single use containers is a real way to make a positive  environmental impact in your home, and all our products are plastic free and zero waste. 
Perfect to refill our large reusable dish soap tins, just pop them in when you've used up the soap in your tin.
These bars can also be used on their own with a soap dish if desired.
6.5oz
Ingredients
100% Pure Coconut Oil, Distilled Water, Sodium Hydroxide, Essential Oil Blend, Castor Oil
Made in Knoxville, TN